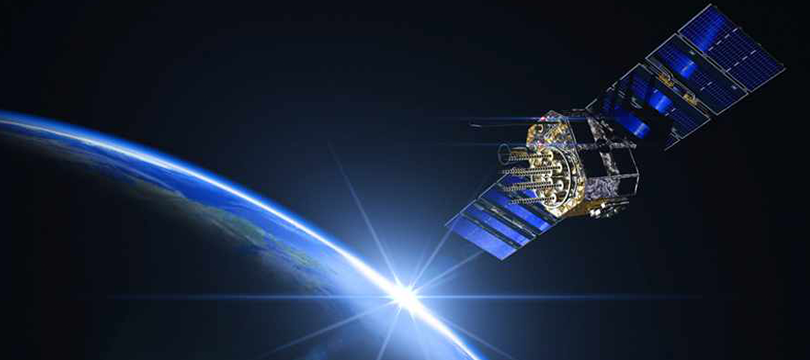 25
February
How GPS Technology Has Changed The World
In February 1973, the first-ever experimental GPS satellite was launched into orbit by the United States Department of Defence.

Originally, it was launched as a radio navigation tool to overcome the limitations of prior navigation systems.

Successfully since then, 33 other satellites have managed to make their way into space.
GPS Tracking has changed the way we do a lot of things.
It has changed the way we communicate with people and devices.

It has enhanced the safety of people and assets
Allowed for the digital mapping and navigational revolution.
It has helped people, companies, and governments with business and logistical management.


Let's drill down deeper into GPS Technology and the areas that it has changed the world.
Road Navigation





Remember the days when you went on a drive and you couldn't figure out where you were going?

Having to pull out the thick map book and try and find your exact point or address?


GPS navigation systems truly revolutionised the way we travel, making the whole traveling experience completely stress-free.

As we all know, there is this trusty, nifty platform called Google Maps which is a saviour when it comes to finding restaurants, petrol stations and places of interest.

Not to forget, more recently, Google maps has the capability of giving drivers real-time traffic updates and ETA's with it's smart technology and has brought a massive convenience to commuting and road navigation.


Real-Time Positioning Data
The ability to attain data in real-time has had incredible benefits and numerous applications too.
The benefits of real-time data can show exactly where someone or something may be located.

As seen with the legal system, electric monitoring and having GPS trackers on untrustworthy criminals allow for ease of mind knowing a particular persons location.

As with any asset or vehicle too, having the ability to see where exactly it is located allows a sense of clarity for the owners of these assets.

Although not physically in front of them, ensuring that they have eyes on their prize brings a world of comfort.
Anti-Theft
It always disheartens someone when their beloved item is misplaced or stolen.

With GPS devices this is a thing of the past.

As mentioned above, having eyes on your goods with real-time data is extremely comforting.

However, if someone decided to be a brazen thief and take off with your items a GPS tracking device would be able to tell you where exactly this criminal has gone and where exactly your goods are located.

Genius isn't it?

GPS has undoubtedly improved our safety.
Personal Tracking
The use of a personal GPS tracking device can ensure that people have the knowledge that the wellbeing of families & loved ones are looked after.

There are also private reasons, medical emergencies reasons, and general location sharing purposes that a tracker would serve purpose for personal use.

This type of device can be worn and concealed to ensure they blend in with a persons apparel.

They can also integrate with smartphones these days and have applications installed to allow for quicker tracking and access to a persons device.
Vehicle tracking is one of the most common forms of personal tracking that most people and families alike want to monitor.

It gives a sense of safety and assurance knowing where someone is, what they are doing and if they are safe or not.
Logistics
Overwhelmingly, companies and businesses all across the world who own or run some sort of fleet as part of their productions benefit from using job management and GPS tracking software to monitor their driver's behaviour, navigate to jobs, ensure safe and most importantly know where an employee is.

Not limited to one vehicle in a fleet, gathering and assessing numerous vehicle data is one-way fleet managers enhance their day to day tasks.

Logistically speaking, for those in the organisation who deal with major warehousing or asset management, GPS tracking can also ensure that when moving stock the location can be known and comfortably taken care of.
It is clear that GPS technology has changed the world in more ways than one giving stimulation to economies, businesses, and livelihood to people with jobs and careers.